Be it the beloved untamed Babai river, the beautiful sight of Swamp Deer crossing your path, the thumping of rhinoceros and elephants, the chirping of birds in the jungle or the roar of the tiger, Bardiya has something amazing for everyone to witness. Bardiya leaves you speechless with some of the beauty and wonders.
Often overlooked by tourists because of long travel from the capital, Bardiya sees very few foreign travelers. But this also means that those who do make the trip are met with a landscape and culture that hasn't been overrun with tourism. Jungle activities in the park are authentic, following the paths that native people use when navigating the area, and you're unlikely to see many—or even any—other tourists.
Home to the Bardiya National Park, Bardiya shows Nepal has more than just mountains. The Bardiya National Park which is established at the western edge of the country is home to some unique flora and fauna in Nepal. The Baridya National Park is considered as a prime location to spot the Royal Bengal Tiger in Nepal. Along with the wide varieties of wildlife, Bardiya is equally rich in culture and offers an immersive experience to explore Tharu culture.
The Tharu people are an indigenous group to the Terai in southern Nepal. Although Tharus across Nepal have similar physical features, the Tharus in Bardiya differ from the Tharus of Chitwan (Central Nepal). Even though less exposed to foreign travelers, with plenty of accommodation options and ways to get there, Bardiya is emerging as a popular destination. Their unique culture and language await to welcome travelers to rural Western Terai Life of Nepal and the best way to explore the Tharu culture and their coexistence with the wildlife is by living with the host family in Bardiya Community Homestay.
Bardiya offers an impressive list of activities to engage in and enjoy. Visiting here should be on your bucket list!
Immerse in Tharu Cultures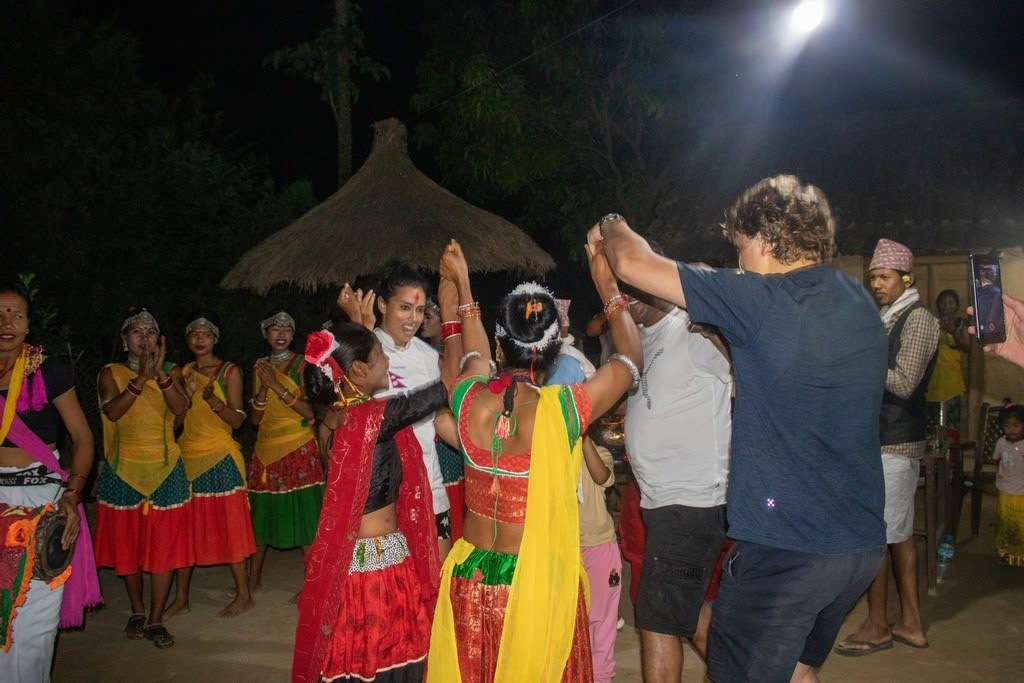 Staying in one of the women-run community homestay in Bardiya not only gives Tharu women a diversified income source but also gives the travelers a chance to enjoy the authentic Tharu lifestyle. At Bardiya Community Homestay you will be able to experience the vibrant cultural performances performed by locals.
Living with the host family also allows you to try authentic Tharu dishes like Ghongi (french escargot), Dhigri, and Duck curry. Previously prepared primarily during festivals, they are cooked more commonly when guests or travelers visit their homes. While you are here, you can also engage yourself in learning to cook the regional dishes.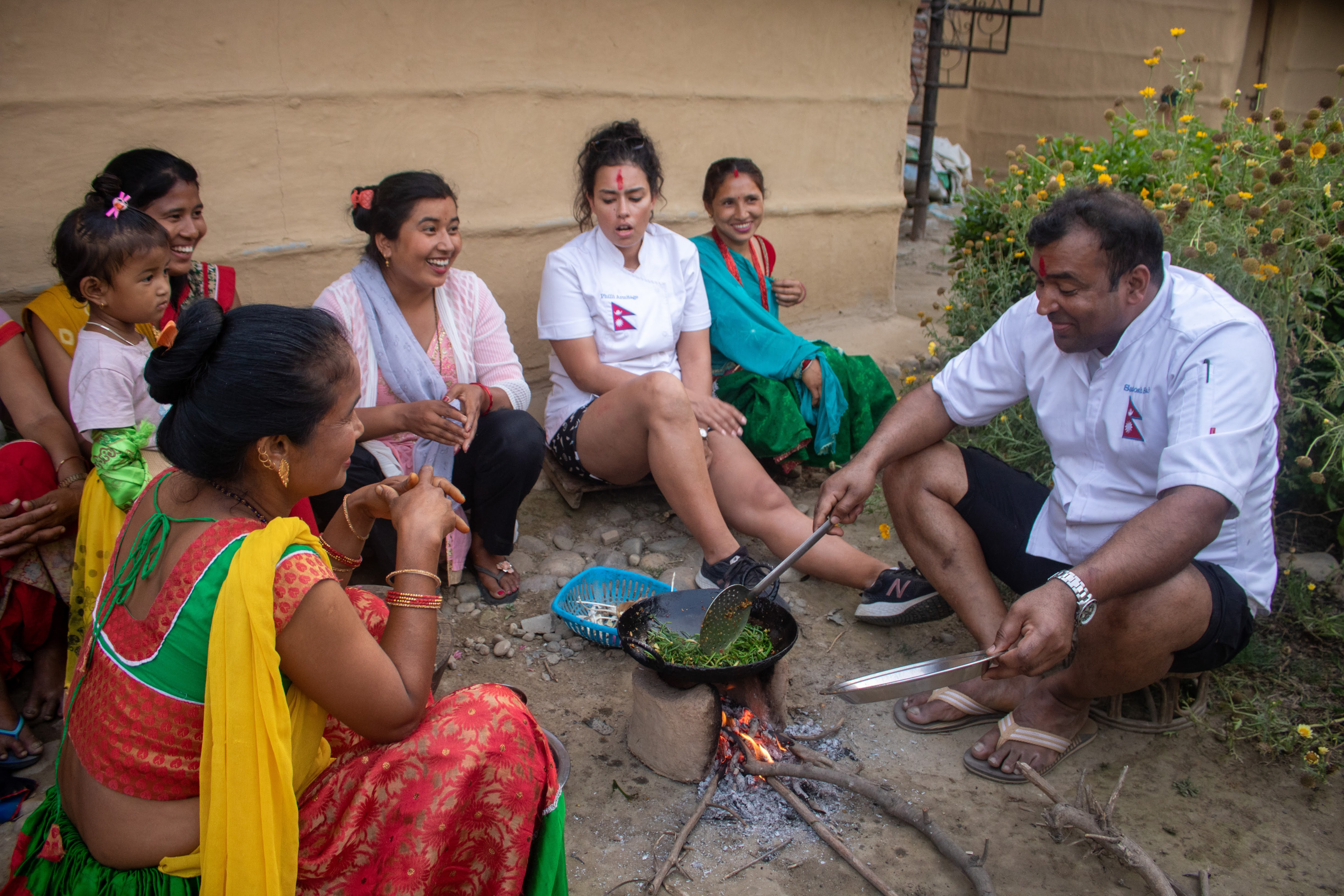 The community homestay here is made in a traditional Tharu way with mud and wood; Bardiya Community Homestay is a perfect getaway for anyone who loves to immerse themselves in nature and unique culture. With the national park nearby, the hosts can also arrange jungle activities for you.
Experience the Wild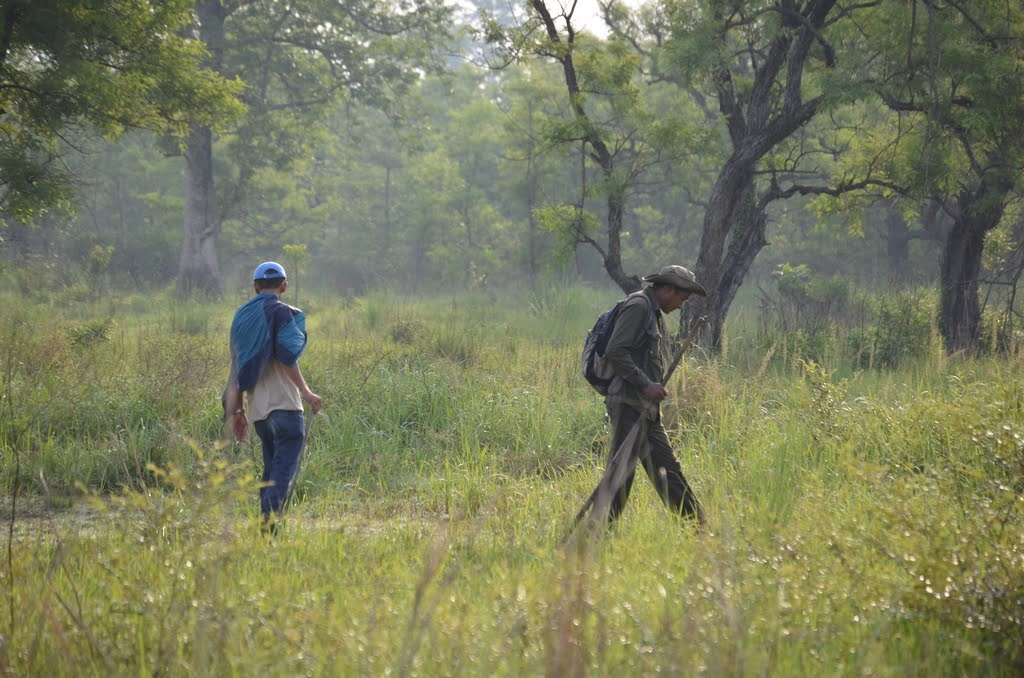 Whether you want to take a jungle walkwith the trusted local nature guide in the nearby Shiva community forest or discover the diverse biodiversity through the jungle jeep Safari, Bardiya is the right choice to experience the life in the wild.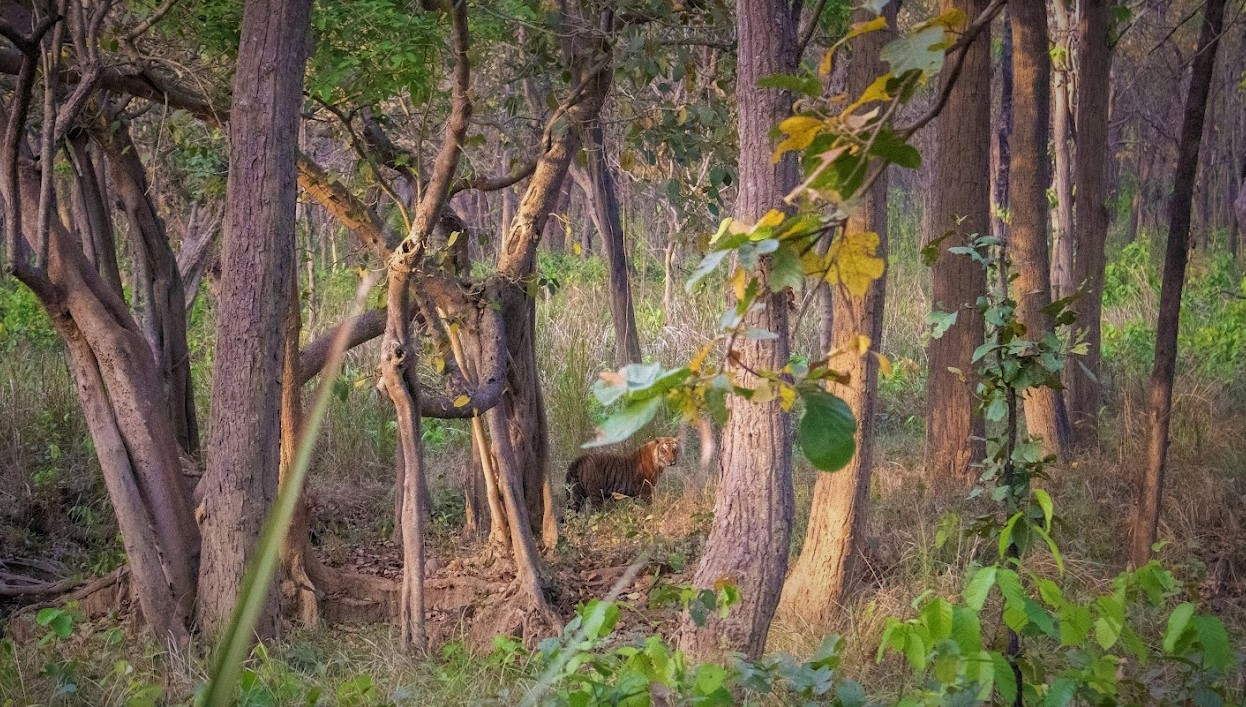 The biggest three in this park are Bengal Tigers, elephants and One horned rhinoceros. More than 50 other species exist, including several deer and monkeys but also a rare gharial crocodile. For birds lovers, Bardiya National Park is an ideal destination for bird watching with over 400 bird species such as kingfishers or great hornbills. With the population of the Royal Bengal tiger increasing there is a high probability of spotting one during the during the jeep safari at the Bardiya National Park.
Overnight at Machhan, Tree House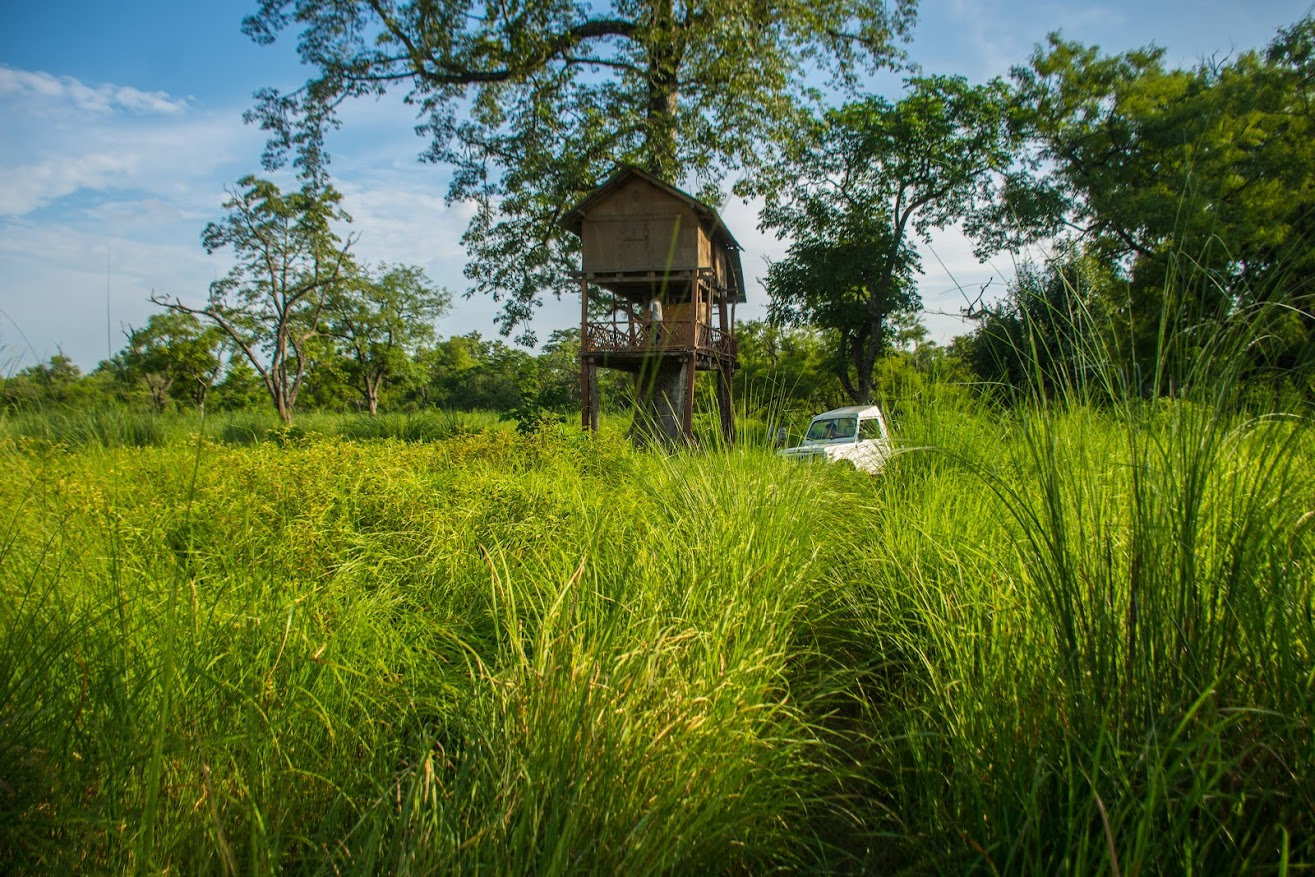 Located in the Shiva community forest near the community homestays, the overnight stay at Machhan is an experience unlike any other. This is one of the best options to get closer to nature at its best.
Accompanied by the experienced nature guide, you will get to spot animals in their natural habitat. This experience could be an extension of your stay at the community homestay or any other accommodation during the Bardiya trip. If you are staying in one of the community homestays, your hosts will be happy to pack you a delicious dinner for the night.
Best time to visit Bardiya
Bardiya is open to visitors throughout the year, but the best time to travel here is from February to July and September to December. If you wish to spot the Royal Bengal Tiger at Bardiya, you have a higher chance of sighting them between late March and May. Due to the summer heat, the tiger usually comes outside to the river bank to drink water.
How to get to Bardiya?
If you plan to visit Bardiya in Lumbini Province and stay at Bardiya Community Homestay, you could take a domestic plane from Kathmandu or Pokhara to Nepalgunj (50 minutes). There are daily flights from these major cities, and the easiest option from Nepalgunj would be to hire a jeep, which takes around 2 hours drive to reach there. You can also take the bus from the Nepalgunj airport; it will take 2-2.5 hours via Guleria through Hulaki highway and 3 hours via East-West Highway.
You could also opt to travel via bus from any major city in Nepal. From Kathmandu, it will take around 16 hours (580 Kms) to reach Ambassa or Thakurdwara. It takes approximately 12–14 hours from Pokhara, 10 hours each from Tansen and Lumbini to Ambassa or Thakurdwara. Bardiya Community Homestay is about 7 Kms further away from Thakurdwara. You can easily find a local bus or Tuk Tuk to get there.
***Note: These buses are not as comfortable as you get between Kathmandu, Pokhara and Chitwan. Even when traveling via bus to Bardiya, you will need to stop and change the bus at Nepalgunj to make the onward journey. If you arrive at Nepalgunj late at night, you'll probably need to spend the night there as public buses leave a few times only in a daytime.
Contact Community Homestay Network
Contact our experienced travel experts and they will help you to plan your visit, answer your questions and more.
We can book tours and activities in Nepal for you as well as organize the perfect homestay experience according to your requests.
There is no better way than getting immersed in genuine Nepalese culture than with the Community Homestay Network in Nepal.